A daughter is a little girl who grows up to be a friend. ~Author Unknown
This week the theme is, Females we admire!
Well, I pick my two grown Daughters. They not only gave me much joy (most of the time) while growing up, they now have kids of their own!(pay back time). I consider these two lovely Ladies not only my daughters but my friends. We have so much fun spending time together and I thank God for them everyday!
So would you like to meet them??? They are also bloggers..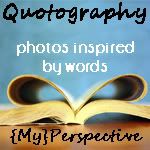 to join this meme or see more just clic the pic